Five Minutes with Wiener Silber Manufactur
Design Days Dubai caught up with Dr. Barbara Kamler-Wild, Art Director of Vienna-based Wiener Silber Manufactur, which returns to the fair for the third time.
Wiener Silber Manufactur was founded in 1882 in 'Fin-de-Siècle' Vienna, the city's famed period when it sat as the artistic centre of Europe, and created masterpieces of design with some of the most celebrated artists and designers of that time. Continuing this tradition right through to the present day, Wiener Silber Manufactur returns to Design Days Dubai to showcase more recent collaborations with the world's leading architects, sculptors and designers – all of whom offer exciting new interpretations of silversmith art.
Design Days Dubai: Wiener Silber Manufactur has a prestigious history. For more than 130 years its manufactory supplied the Imperial Court, the Vienna aristocracy and high society with its high-end table silver and flatware. To what extent does Wiener Silber relate to its heritage: Has the brand had to re-invent itself in recent years?
Barbara Kamler-Wild: The philosophy of the company was from the beginning on the alliance between design and craftsmanship. This is still our guiding principle. The history of our house shows that the production suffers unless the owner has a vision and invests in new inspiration and way of doing things. Therefore, several years ago Wiener Silber Manufactur successfully relaunched with an extensive revival of the partnership between design and craft.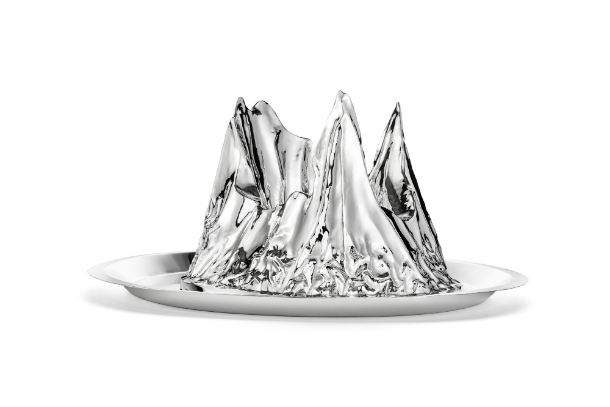 Alexandre Echasseriau, Ice-Berg, 2015. Photo: Craig Dillon
DDD: Can you explain Wiener Silber Manufactur's diverse product range?
BKW: On one hand we want to tell the narrative of Viennese tradition and culture. It is a privilege to be part of the magnificent cultural heritage of Vienna. On the other hand we have to show that we are open, innovative, experimental without compromise and focused on new creative solutions. In short, that we have a future!
DDD: How do you develop the design collections?
BKW: All designers are keen to visit our manufactory and dive into the old world of silversmith art with tools and moulds over 100 years old, hand driven machines, fire places and galvanic baths. These conversations with the young masters make them familiar with traditional techniques. Then they start the creative process, in which the silversmith is integrated strongly with his technical knowledge and experience. We are happy that the interest of the designers we work with is as strong as ours.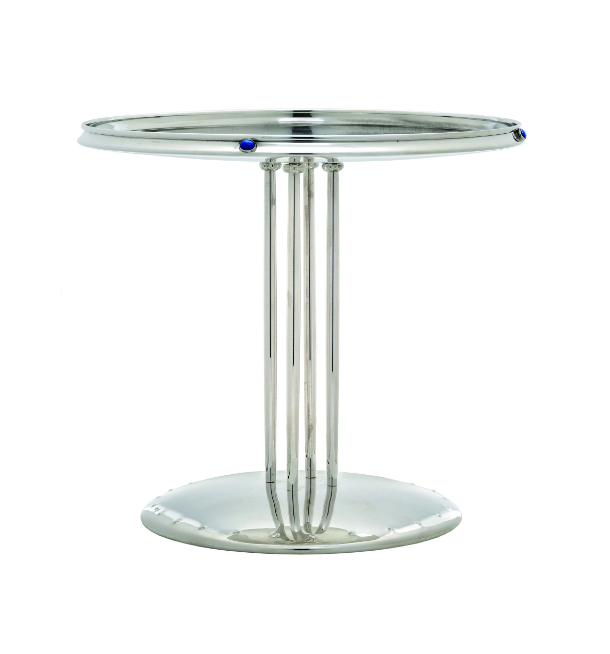 Josef Hoffmann, Centerpiece, 1902. Photo: Elwoods
DDD: Wiener Silber Manufactur exhibits at Design Days Dubai for the third time next month. How important is the Middle Eastern market?
BKW: We are convinced that our Wiener Silber is a treasure. We would like to inform a clientele who is open to superior design and perfect execution about our products. We feel welcome in the Middle East because the interest in and desire for best possible quality silver is strong and inviting.
DDD: Which design pieces are you bringing to the fair?
BKW: We'd like to emphasise the two narratives of our house: tradition and innovation. Therefore we display a selection of design classics from the likes of Josef Hoffmann and Kolo Moser, protagonists of the revolutionary Wiener Werkstätte; and, we show the latest acquisitions of our contemporary production with masterpieces by Zaha Hadid, Ted Muehling, Charlotte Talbot and Alexandre Echasseriau.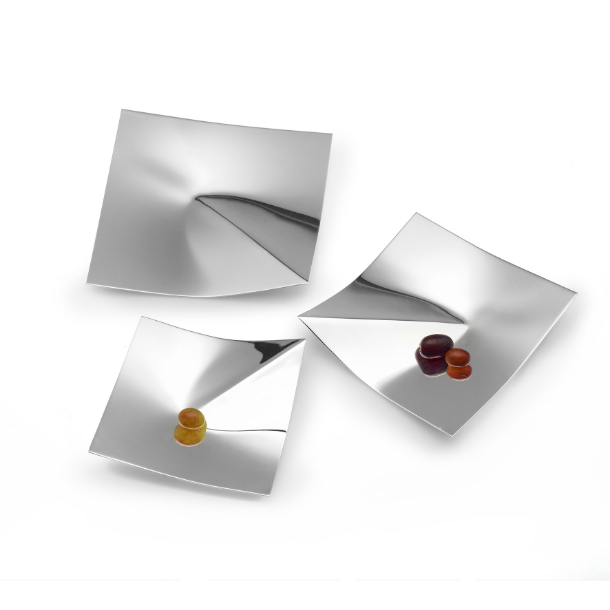 Julez Plain, Plate Series, 2014. Photo: Klaus Fritsch
Click here to read more about Wiener Silber Manufactur's presentation at Design Days Dubai next month.